Updates from the Superintendent
Superintendent Report for the week of 11/09/12
Superintendent Report for the week of 11/02/12
Superintendent Report for the week of 10/12/12
Superintendent Bio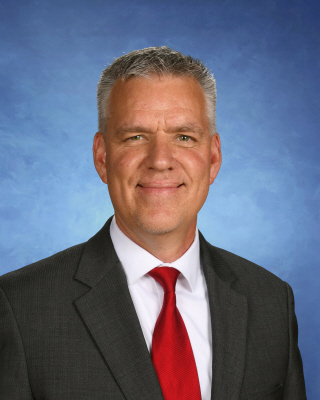 Superintendent Nick Verhoff -
Nicholas Verhoff most recently has been employed by Beavercreek City School District for the last eight years. Over the past two years, Verhoff has served as the district's superintendent. During that time, Vehoff has guided the district through an $84 million renovation and construction project, redistricting for the first time in over 30 years, the implementation of a district strategic plan and multiple levy campaigns. Even though the district lost 28% of its state revenue over the last 16 months, Beavercreek City Schools has continued to excel, earning its eleventh consecutive "Excellent" rating and its highest ever performance Index Score ever for the 2010-2011 school year.
Prior to serving as district superintendent in Beavercreek, Verhoff also served as associate superintendent, principal of Ankeney Middle school, and principal of Shaw Elementary. During Verhoff's tenure as principal of Ankeney, the school was named a 2010 "Ohio School to Watch" by the Ohio Department of Education. This designation recognizes especially high-performing middle-grade schools. Only 19 of 750 middle schools in Ohio had earned this honor at the time of their award.
Verhoff's professional experience also includes service as principal of Westlake Elementary School with Techumseh Local Schools for two years and six years as middle school teacher at Mad River Middle School in Riverside.
Verhoff holds both a Master of Education degree and a Bachelor of Science in Education from The Ohio State University. He earned his superintendent's licensure and administrative certification from the University of Dayton.
Mr. Verhoff is the recipient of the Beavercreek Chamber of Commerce's 2010 Educator of the Year Award. Most recently, Verhoff was awarded the Beavercreek Chamber of Commerce's 2012 Volunteer of the Year Award for his work on the community's 9/11 Memorial Committee.
Originally from Columbus Grove, Verhoff is married to his wife of 15 years, Tonya (also a Columbus Grove alumnus), and they have three children, Gabe (11 years), Rece (8 years), and Grace (5 years).